🇨🇼 - Former Curacao manager Bicentini speaks out on feelings of betrayal by Guus Hiddink, federation
Curacao's most successful coach of all-time found out he was being replaced the same way we did.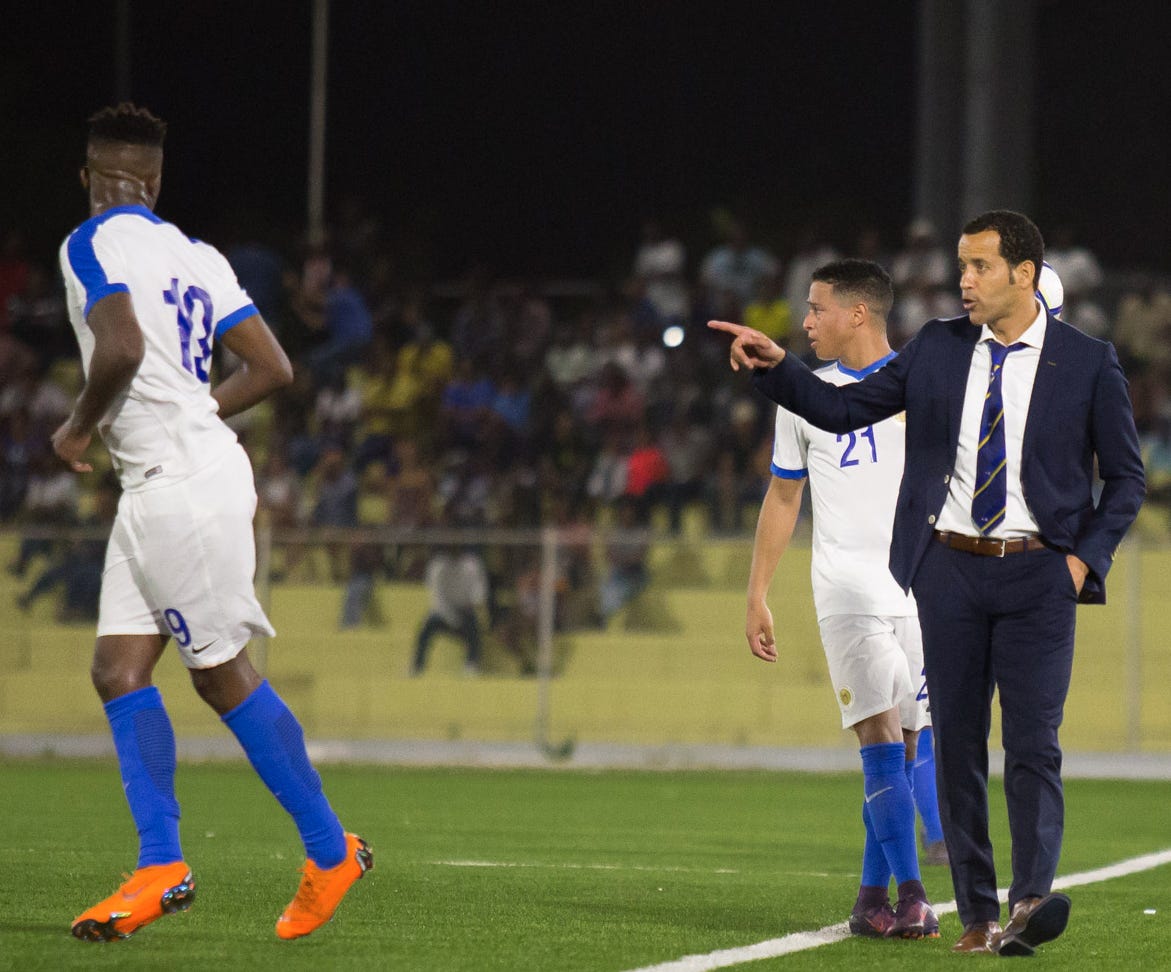 The picture of Guus Hiddink holding a Curacao shirt and giving an interview about becoming the next manager of the Curacao national team surprised just about everyone, perhaps most notably the man who thought he was still the manager of the Curacao national team.
Remko Bicentini took over from Patrick Kluivert in 2016 and led Curacao to its first Gold Cup the next year. In 2019, he oversaw the island's first-ever victory in the Gold Cup, getting out of the group and giving the United States a fight in a 1-0 quarterfinal defeat.
Days before the Hiddink announcement, Bicentini appeared in a hype video as the path for 2022 World Cup qualification was announced.
So, when his daughter got in touch with him to ask if he'd seen the news, he thought it was a joke. The news, however, was true, setting off what Bicentini calls "the toughest days of my life so far."
It's made even tougher, Bicentini said, by the feeling he was misled by Hiddink, a coach for whom he had a high level of respect.
In fact, the 52-year-old Bicentini agreed he would benefit from a guiding hand, "an adviser I could spar with from time to time," mentioning to the federation his interest in bringing in Hiddink, Louis van Gaal or Bert van Marwijk as a consultant.
"In February of this year, I had an extremely open and informal conversation at Guus Hiddink's home, a conversation where I asked Guus if he saw a role as an adviser," Bicentini said in an interview conducted over email. "We then discussed, among other things, his advisory role at PSV, and he gave examples of how he fulfills that role there.
"He indicated that he would consider whether he would accept the role of adviser to me as national coach of Curaçao. 'I'm going to think about it' was his literal (quote) at the end of the conversation.'"
Bicentini said a few weeks passed and he hadn't heard from Hiddink but didn't want to reach back out and bother the storied manager. So, when reports emerged that the federation had contacted Hiddink as early as January, Bicentini felt betrayed.
"I am very disappointed in Guus Hiddink," he said. "Guus also knows that I still have a contract until the World Cup in Qatar 2022, so he played a game with me.
"From respectful to disrespectful, that is my feeling about Hiddink now. If you have such a track record and spoke to me in February, then you pick up the phone and call me and ask, 'What's going on?' He has had 7 months (to do that.)
"We had no matches in the past nine months, I have been to Curaçao several times, and I was in regular contact with the federation. In all those conversations, I did not receive any signal that something was wrong or something was going on.
"If a great trainer like Guus Hiddink, for example, had started working as an adviser for the union, I would have liked it very much. That's all fine. Even if they had wanted to make Hiddink national coach and wanted me as an assistant, I would have thought about it. I wouldn't have liked that, but would have thought about it because I love Curaçao, and I love the national team and would have liked to finish the trip to the World Cup with staff and players."
Hiddink recently said he thought the federation had separated with Bicentini and wouldn't finalize his own contract until things are settled. Bicentini says if Hiddink wants to be a "gentleman" about the situation, he should simply not accept the post.
Bicentini says that late in the day when Hiddink was announced, he was emailed a termination agreement by federation president Shaheen Elhage, who was elected in fall 2019.
"There was some explanation in it, but that was about nothing. That the relationship and communication with the players was not optimal, things like that. But if you've followed the team over the years, you know that's bullshit," Bicentini said. "We are one big family, we know each other through and through.
"The players council also (was) totally (in the dark about) in the decision. Several guys called me on Friday, saying, 'This is outrageous!' The players knew nothing about it."
Bicentini had spent years putting that group together and said the ultimate goal was always to make it to Qatar in 2022. While he still hopes the players achieve that goal and even would consider returning to coach Curacao in the future, it's difficult to see that happening soon.
"The choices have been made, and (made) in an extremely unpleasant way, where I am disappointed in both the football association and Guus Hiddink," he said. "In recent years, I have given everything for the team and for the country. We were doing well as a team, had appealing results, and grew in our form and performance. We have a real chance of making it to the World Cup.
"And, of course, I would have liked to have been there myself. Of course I wish the players the very best and certainly (hope they make) the World Cup."
It seems absurd to think Curacao, a country with a population just under 160,000 perhaps best known for producing more Major League Baseball players per capita than anywhere else, would be able to contend with nations like Mexico, Costa Rica, the United States and Honduras, among others expected to compete for one of Concacaf's 3.5 World Cup slots.
Yet, thanks in no small part to Bicentini, Curacao is a rising power in the region, taking advantage of the connection to the Netherlands to bring in players who fit with a much more ambitious and attacking system than most Caribbean countries play.
---
Want to find out about other rising powers in the region? Make sure you're subscribed to Getting Concacafed
---
Some of the initial speculation was that Hiddink may be able to woo even more players who are eligible for both the Netherlands and Curacao to cross the Atlantic rather than stay in Europe.
Yet, while rising stars like Manchester United's Tahith Chong, a 20-year-old currently on loan to Werder Bremen, and Ajax's twins Quinten and Jurriën Timber aren't yet in the fold, Bicentini's recruiting efforts haven't fallen short.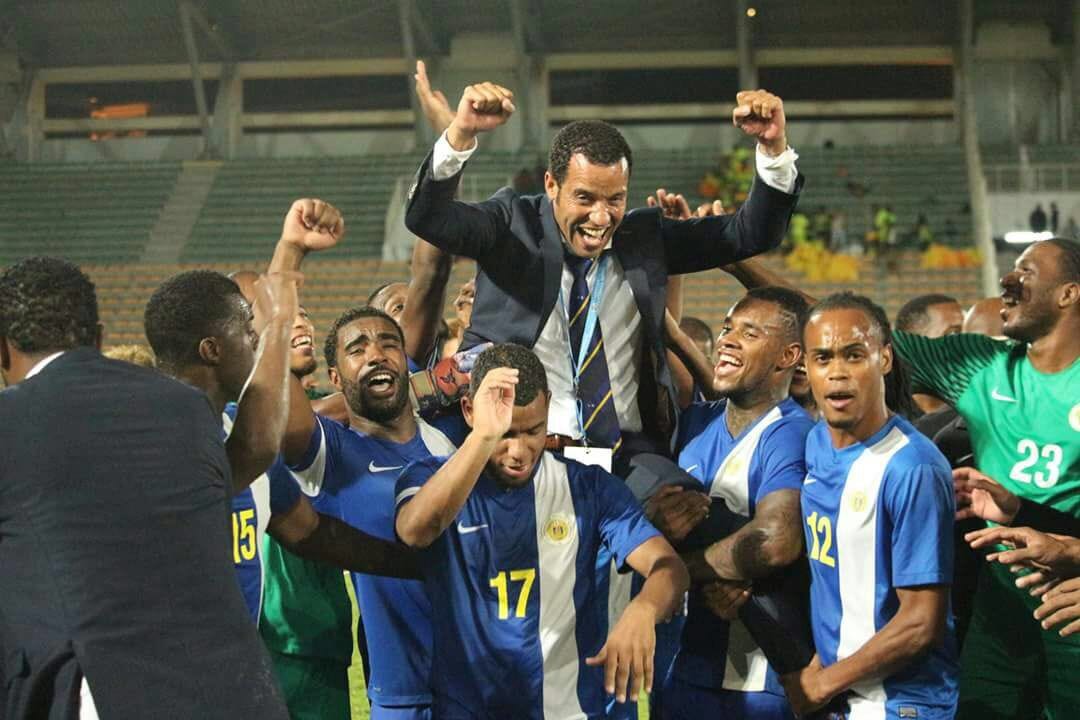 He brought in players like Leandro Bacuna, whose brother Juninho also recently joined the fold, and a number of others.
"I don't look so much at famous names, but at the best balance in the selection," Bicentini said. "When I was appointed as national coach of Curaco four years ago, I have sometimes thought about certain players, with the hope of being able to get them, and still do. I am also frequently in conversation with these players, but sometimes they are also young players who also have the choice to play for the national team of the Netherlands, young players like Tahith Chong, the Timber brothers, (they) need the choice. I understand their choice, and a player like Jurgen Locadia now playing in the USA, has always made his own choice. I have to respect that, but one day they will be able to choose Curacao."
It's possible Hiddink and his staff, which is reportedly set to include current Almere City FC youth coach Hedwiges Maduro and Gillian Justiana, a Curacao international who is still playing, are able to accelerate that process. They may be able to make the national team even more of a destination than Bicentini did.
But, no matter how famous or experienced his replacement may be, the federation is taking a calculated risk by changing course after years of steady growth.
What's next for Bicentini? He isn't sure.
"I don't know what my future is. What I love is national team coaching," said Bicentini, who said he'd be open to another head coaching role or even an assistant job in Concacaf or Europe. "I would like to get back to work with a national team or a club. My CV has been built up well over the years."
More pieces I've written on Curacao:
I reported from Willemstad last year on the culture Bicentini built up around the team
I also wrote about the peculiar national identity that exists in Curacao
Recent newsletters you may have missed:
What's up with the Trinidad and Tobago federation's potential FIFA suspension?
Concacaf's choice to conduct a Gold Cup draw puts sport ahead of business