🇸🇻 - Meet El Salvador's man in Los Angeles
After a decade connecting players of Salvadoran descent to national teams, Hugo Alvarado has an official role.
Thanks for Getting CONCACAFed with me. If you're not already subscribed, drop your email below to get future editions of the newsletter delivered directly to your inbox.
Soccer fans know that feeling, that mix of desire and grief but also passion after a harsh international defeat. If only they could do something to make the national team better.
For the vast majority, that feeling can't translate into action. Their playing days are long gone But Hugo Alvarado had to do something.
"I don't see how I'm going to contribute into making a positive change if I just look at the negative and criticize but don't do anything about it," Alvarado said in a Zoom call last week.
The Salvadoran federation announced Alvarado, who was born in El Salvador but moved to Southern California with his family when he was nine, as its official scout last week, giving him a formal role after a decade of hunting for the best players around the world eligible for the El Salvador national team.
It was in October 2010 when Alvarado started SelectaTalent, a website not unlike sites dedicated to following players from the U.S. or Mexico playing the game abroad professionally. Yet, as obsessive as many of those outlets can be, few go to the lengths Alvarado does. Within months, he was sending prospects to youth national team camps. Two years in, the site itself was hosting scouting camps in LA, searching for Salvadoran talents flying under the radar.

He and a colleague in South America spend time looking at the rosters of pro teams in Scandinavia, looking for players whose name or face hint at them being Latino. Then, they work to determine their heritage.
"You have the players that are well known because you read an article where they mention something about a parent born in El Salvador," he said. "To me, that's like the first lead, then I go from there and do use social media to reach out to the players. Sometimes when players are impossible to reach, I look for family members and through family members I get to talk to them."
Once he finds them, Alvarado also can guide them through the process of becoming eligible, generally involving a couple trips to the consulate for the Salvadoran parent, especially since a 'modern birth certificate' now is required. Through connections, he's become friendly with workers at the Salvadoran consulate, making the process as smooth as possible for potential recruits.
Alvarado's hit rate is good. He's had a hand in American-born players like Gerson Mayen, Steve Purdy, Dustin Corea and Pablo Punyed suiting up for La Selecta. He's also tracked down and brought in players from even farther afield, including Swiss-born Marvin Baumgartner and current Vitesse prospect Enrico Hernandez, who was born in the Netherlands to a Salvadoran father and a Finnish mother.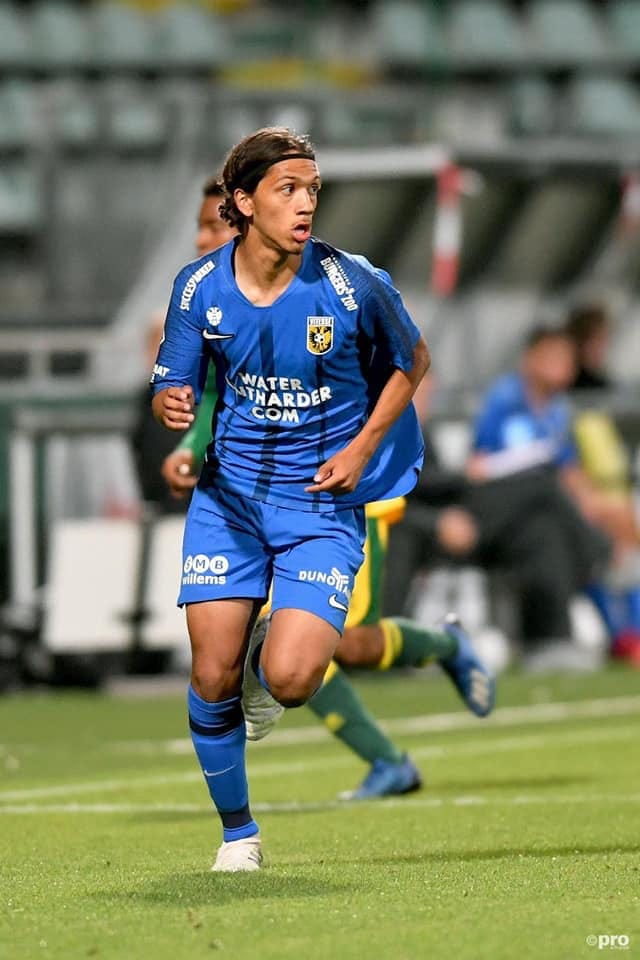 Now, thanks in part to the federation's new sporting director Diego Henríquez, Alvarado will be able to do his work saying he represents the federation, something that should open more doors or at least require less explanation about who he is when he reaches out ot a prospect.
"I've always been very straightforward and I say, 'Look I'm not an employee of the federation, but this is what I've been doing and these are the players who have gotten to the national team as a result of my work.' So, I've built a good reputation, but yes, now things change because it's very different trying to explain who I am and what I've done versus, 'Hey I'm the official scout of the national team and we're interested in bringing you on,'" he said.
There have for years been conversations with various members of the Salvadoran federation's directors, but Henríquez was key to getting the process finalized.
"We're welcoming you to the working group of the federation, now officially, as the person who is going to help us be able to do scouting in the United States," FESFUT president Hugo Carrillo said in a video announcing Alvarado's new role. "You know it really well, and have a lot of interest, which you see on your page, and it's interesting to evaluate it in this moment when we want to put ourselves on track toward 2021 when there's going to be a lot of interesting competitions, including several World Cup qualification tournaments."
It's a move that perhaps was too long in coming. There were more than 2.3 million Salvadorans or Salvadoran-Americans living in the U.S. in 2017, according to Pew Research, putting it behind only Mexico as the Latin American country with the most immigration to the U.S. In addition to LA, there are population centers in the Washington D.C. area and both Dallas and Houston in Texas.
And Alvarado points out the exodus that took during the Salvadoran Civil War that now is producing young second-generation Salvadorans who may not know they're eligible for La Selecta wasn't only to the United States.
"I looked at the big migration we had during the 80s and 90s and although there are other sports in El Salvador, soccer is the sport," he said, remembering the early days of SelectaTalent. "I thought to myself, there must be families that went to the U.S., Canada, Europe, Australia who started their families in those countries and might have kids who play soccer."
The hunch was correct. One prospect Alvarado currently is in touch with is 19-year-old Marcus Velado-Tsegaye, an FC Edmonton forward born in Canada to a Salvadoran mother and an Ethiopian father. Daniela Ramírez, was involved with the Canada girls program before announcing this month she'll join the El Salvador setup.
While there is occasional push-back from fans based in El Salvador, Alvarado said his goal is to improve Salvadoran soccer as a whole, both within the country and on the international stage. When a player has been developed elsewhere, Alvarado feels it would be silly to ignore that player when they can help the national team without the federation or any local teams having put in any investment.
"To be very straight-forward, and without trying to disrespect the local players, I think that what I do creates a very healthy competition with the local players," he said. "And, given the large community we have outside of El Salvador, that is one of the tools we have, making use of those players if they have the talent.
"The whole world does it. Spain does it. England does it. When Jamaica went to the 98 World Cup, they brought a lot of players from England to compete for them. So, why not El Salvador?"
Alvarado briefly worked as an agent for some of those potential talents but after starting a family of his own felt that the work would be too demanding. His day job is in technology, helping set up large online events for a non-profit. That also has been busy lately - "A lot of Zoom these day," he said with a laugh - but still he is eager to attack his new role for El Salvador.
Why spend so much time for 10 years without getting official recognition, or even agree to partner with the federation after false starts in the past?
"It's love for La Selecta and a dream to see them back in the World Cup. That's basically, to me, what keeps me going. That's what always has kept me going," Alvarado said. "When I see a player that I scouted playing for the national team, it's hard to put it into words. When you think about, hey, I went from being a 12-year-old going to the Coliseum, watching the games with my dad to now being able to contribute to be in an official role. It's quite amazing. I haven't really had much time to really let that sink in."
---
Concacaf League announces new format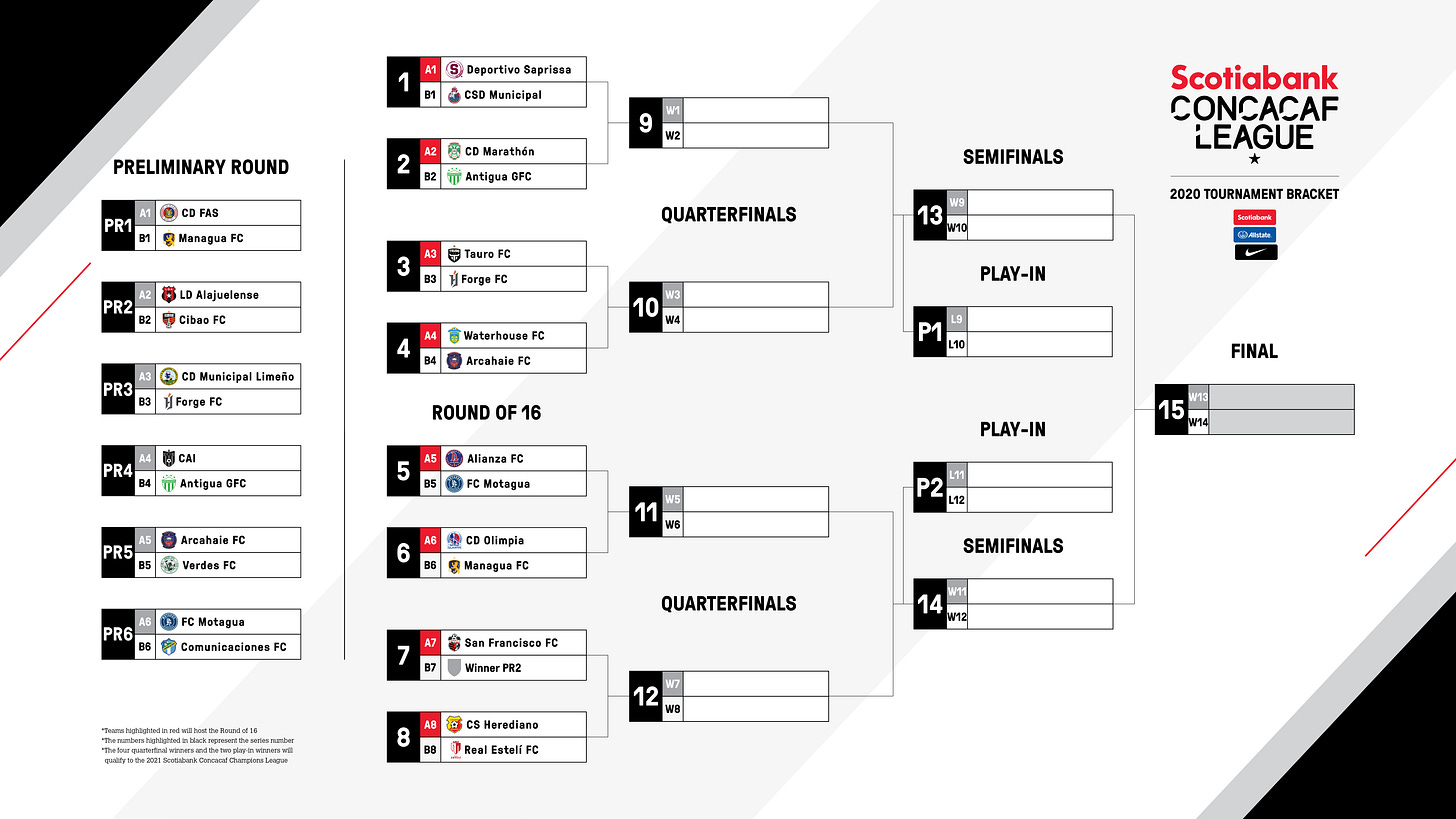 In a move that makes a whole lot of sense, Concacaf announced this week that the Concacaf League, its second-tier club tournament and qualification competition for the Concacaf Champions League, will be single-leg from here on out. And rather than sending the two 'best-losing' quarterfinalists through, the teams will decide it on the field, with the losing quarterfinalists playing each other for a spot in the 2021 CCL.
While the confederation is stressing that this is a one-time only change, the qualification method is better than the 'normal' way. It would be nice to see the two legs return next year, though with changes set to come for the CCL, who knows how this tournament will look in the future.